NUM_GOALS = 27 print 'woot! ' * NUM_GOALS
This is really great to have!
Although maybe I am confused because it doesn't appear to reflect the reminder settings correctly. I set these defaults: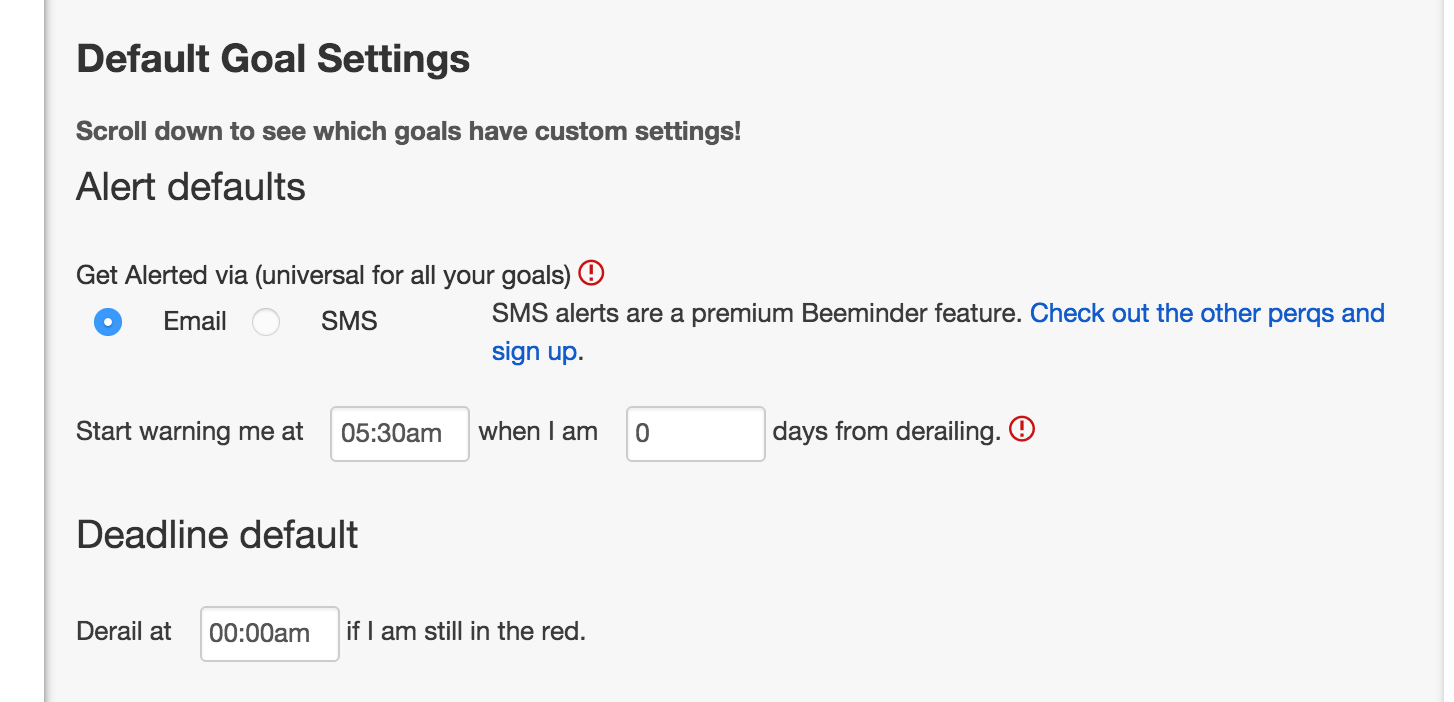 but when I created a new goal it is showing different settings: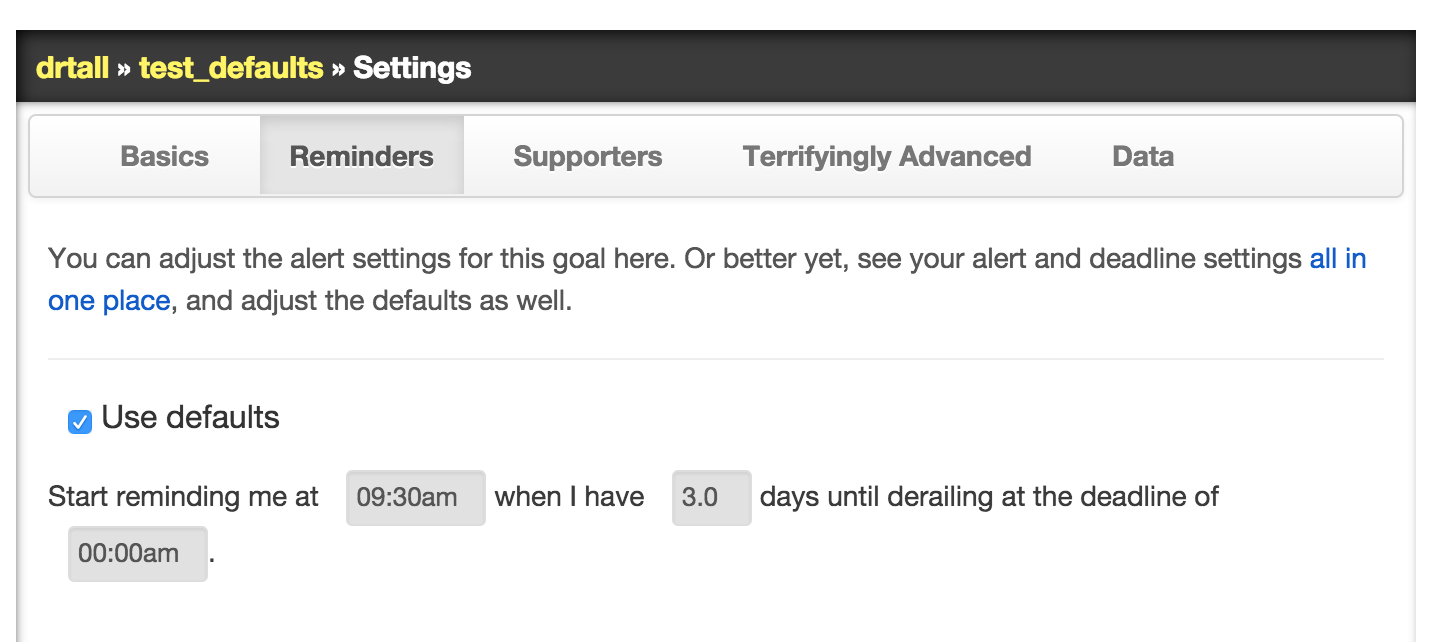 It seems weird to me that the reminders are under Email. It took me a few tries to find today.
Geep! I fixed it. I had noticed this at some point and put in a catch to make sure that the default settings were applied, except it did it after_create instead of before_create so nothing got saved.

Moar Testing!